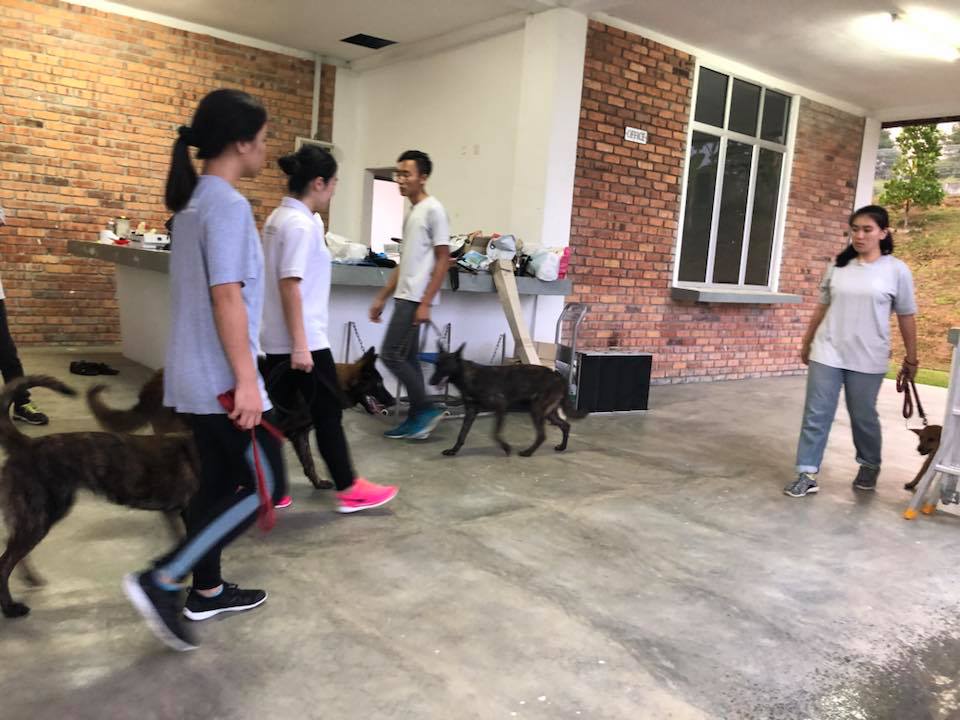 Our Founder Dave Teoh
had personally designed a unique simple concept to help our lovely customer to understand more about dog training, dog handling, dog psychology and dog communication.
Syllabus for boarding obedience training
Learning the proper way to control your dog by using your energy / dog psychology method
Dog socialisation
Dog behaviour training
Command training
All of our training services required owner to cooperate and participate, Do not expect your dog to be well-trained without your commitment. If you don't be the leader then your dog will take over it.
Aggression Rehabilitation
Aggression in dogs is clause for concern in many dog owners. Aggression is defined as to threat of harm to another people or animal like snapping, bitting, lunging , barking aggressively , growling or attacking.
Our team of expert had successful rehab more than thousand of dog that came with aggression, We always recommend owner to start the training before too late.
This is how we will evaluate, find out the causes and start to rehab.
Example like:
Genetic born aggression
Fearful aggression
Dominance Aggression
Territorial Aggression
Learned Aggression
Our Facility
24hours of trained staff standby -Veterinary standby
Pick up and drop off service
Luxury huge kennel design by experts